Digital marketing has become increasingly complex and competitive, with businesses seeking to reach their target audiences more effectively and personally. Thanks to artificial intelligence (AI), marketers can access advanced data analysis, automation, and customer engagement capabilities.
Artificial Intelligence (AI) tools can help businesses improve their marketing strategies by analyzing customer data, automating repetitive tasks, and providing personalized experiences at a large scale. It doesn't matter whether you are looking to optimize your ad targeting, streamline your email campaigns, or improve the user experience on your website. There are AI tools out there that can assist you.
This article explores the top artificial intelligence (ai) tools for digital marketing and how they can benefit your business. As well as exploring the benefits of using AI in digital marketing, we will also discuss selecting the right AI tool for your business needs.
Hence, to stay ahead of the competition and take your marketing to the next level, keep reading to discover the best artificial intelligence (ai) tools for digital marketing.
---
Benefits of Using AI in Digital Marketing
Improved customer targeting and personalization
Artificial intelligence algorithms can analyze vast customer data, including browsing history, purchase behavior, and social media activity, to identify patterns and preferences. Marketers can deliver customers more personalized content and offers, improving engagement and conversion rates.
Increased efficiency and productivity
Artificial intelligence can automate repetitive and time-consuming tasks like email marketing, ad targeting, and social media scheduling. In this way, marketers can save time and resources, enabling them to spend more time on higher-value tasks, such as strategy and creative development.
Enhanced data analysis and insights
Artificial intelligence can provide insight into customer behavior, trends, and opportunities by quickly and accurately analyzing large amounts of data. Marketers can use this information to make more informed decisions and optimize their campaigns to maximize effectiveness.
In addition to saving businesses money on marketing expenses, AI can optimize campaigns and automate tasks. An AI algorithm, for example, can be used to identify the most effective ad placements and keywords, resulting in reduced wasted expenditures and improved performance of ads.
Also, Read –What is the best way to check AI written content?
---
Top AI Tools for Digital Marketing
It is a platform powered by artificial intelligence (AI) that allows businesses to create and run ads on Google's search engine, YouTube, and many other Google properties via Google AdWords. The main features of this software are automated bidding, audience targeting, and the optimization of ad campaigns. Businesses can use Google AdWords to reach their target audiences more effectively and optimize their ad campaigns for improved performance and ROI with the help of Google AdWords.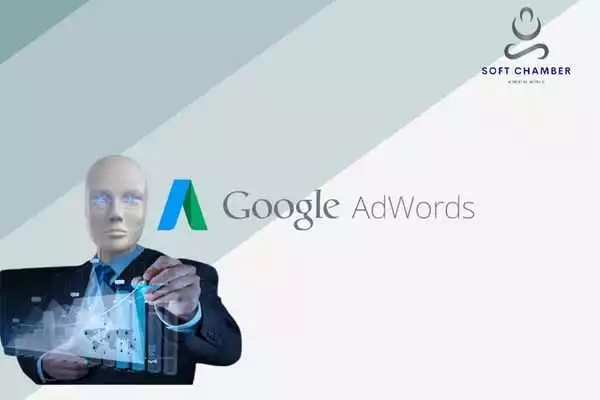 HubSpot is an all-in-one marketing platform that uses artificial intelligence (AI) to automate tasks such as lead nurturing, email marketing, and social media scheduling. This software has three major features: lead scoring, marketing automation, and customer relationship management (CRM). A business can streamline its marketing processes and deliver a personalized experience to its customers by using HubSpot.
There is a tool called Hootsuite Insights for social media analytics that tracks brand sentiment on social media and analyzes social media conversations. Its most important features are sentiment analysis, trend tracking, and competitive analysis. Hootsuite Insights has been designed to help businesses gain insights into the opinions and preferences of their customers and improve their social media engagement through social media platforms.
Phrasee is an AI-powered copywriting tool that can generate email subject lines, ad copy, and other marketing materials. It provides several features, including natural language processing, A/B testing, and campaign optimization. Using Phrasee, businesses can increase email open rates, ad click-through rates, and the effectiveness of their marketing campaigns.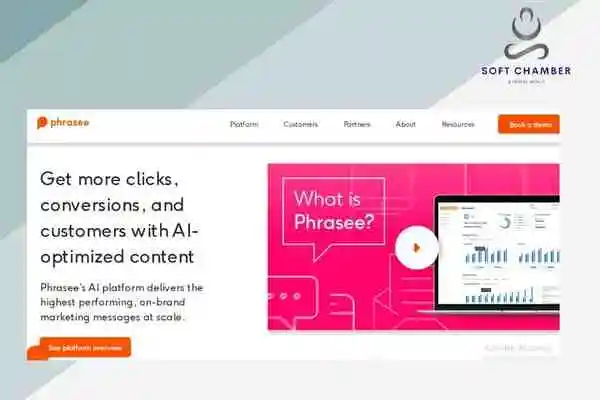 It is a marketing automation platform that leverages the power of artificial intelligence (AI) to help companies automate lead generation, lead nurturing, and customer engagement processes. Lead scoring, segmentation, and campaign management are just a few of the main features of this software. Marketo allows businesses to optimize their marketing processes and deliver a personalized experience to their customers through its software.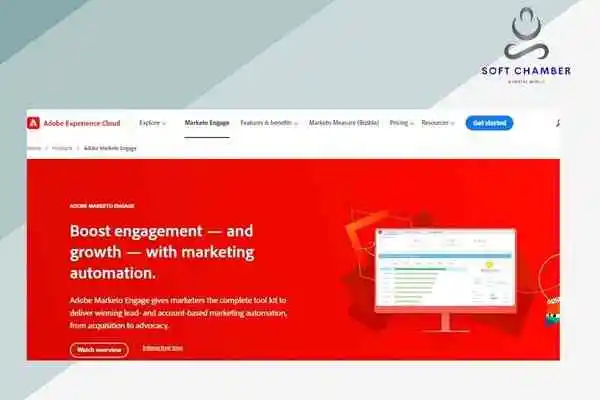 Acquisio is an AI-powered platform designed for managing and optimizing digital advertising campaigns across multiple channels, such as Google, Bing, and Facebook, with the help of artificial intelligence. This system has several main features, including automated bid management, ad optimization, and reporting. Using Acquisio, businesses can improve the performance of their ads and increase their return on investment (ROI).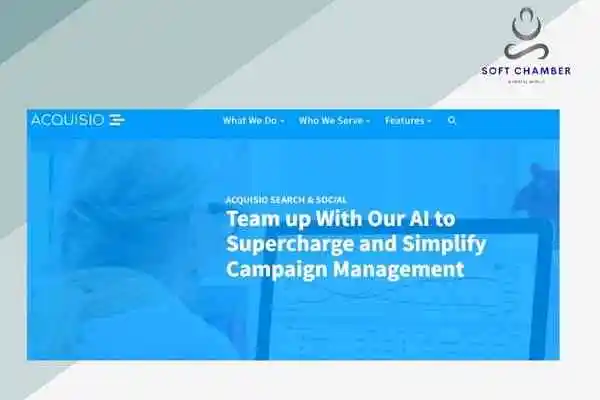 Adobe Sensei is an AI-based platform that can automate tasks such as image recognition, video editing, and business content creation. One of its most important features is its ability to perform machine learning, natural language processing, and computer vision functions. A business can streamline its creative process using Adobe Sensei and deliver more engaging content to its customers.
Business owners can optimize their websites and content for search engines using BrightEdge, an AI-powered SEO platform. This software has some features, including keyword research, content optimization, and competitive analysis. A business can improve its search engine ranking by using BrightEdge and attract more organic traffic to its website by using BrightEdge.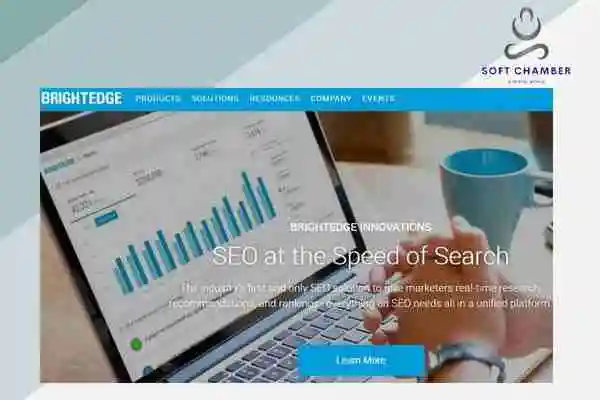 As a platform powered by artificial intelligence, Persado generates and optimizes email subject lines, ad copy, and landing pages for marketing campaigns. Its main features are multivariate testing, natural language processing, and emotional targeting. Persado helps businesses improve their marketing efficiency and deliver more compelling customer messages.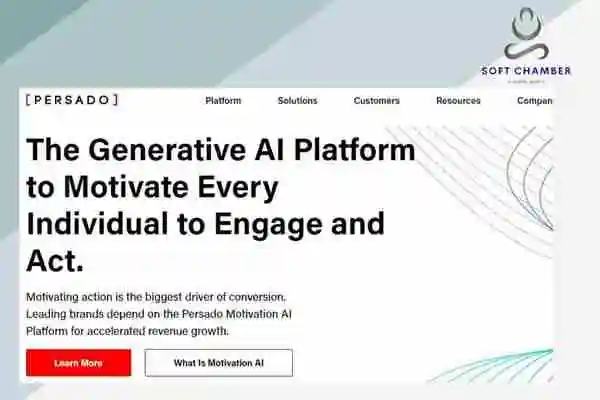 A platform powered by artificial intelligence (AI) that manages and optimizes digital advertising campaigns across multiple channels, including search, social, and programmatic, is known as Albert. One of its main features is cross-channel targeting, which provides audience insights and campaign automation. Business owners can improve their ad performance and ROI with Albert while reducing the time and resources spent managing multiple campaigns.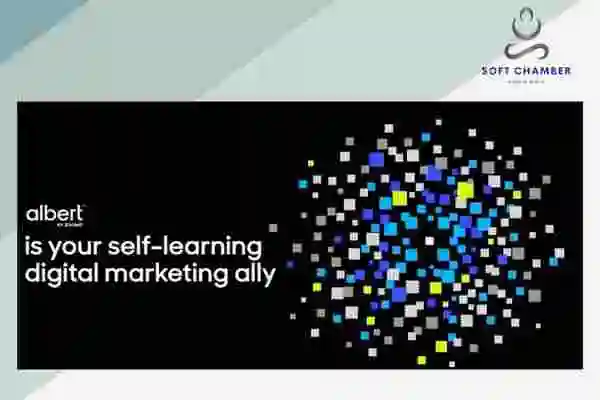 ---
How to Choose the Right AI Tool for Your Business
Selecting the right artificial intelligence tool for your business can be challenging. It is important to consider several factors before deciding when so many options are available. Here are some tips and considerations for selecting an AI tool that meets your business needs.
Budget: Make sure you choose an AI tool that meets your budget and offers the best value for your investment. Some tools can be more expensive than others, but they may also offer more advanced features and better performance.
Business needs: The first step is to identify the needs of your business and then select an AI tool to address those needs. You may choose an email marketing automation tool if you want to automate your email marketing.
Compatibility with existing technology: Ensure that your chosen AI tool will work with your existing technology infrastructure. Consider integrating the AI tool you choose with your existing CRM or marketing automation platform, for example.
Reviews and feedback: Learn about the AI tool's performance, ease of use, and customer support by reading reviews and feedback from other users. Review reviews from businesses similar to yours to gain a better understanding of the tool's potential benefits.
---
Conclusion
In today's fast-paced digital landscape, businesses can gain a competitive advantage by using AI tools for digital marketing. A business can automate repetitive tasks, optimize marketing campaigns, and deliver more personalized and engaging customer experiences by leveraging the power of artificial intelligence.
AI tools can help businesses achieve their marketing objectives, ranging from chatbots and predictive analytics to search engine optimization and content optimization. It is possible to save time and resources by utilizing these tools while improving marketing campaigns' effectiveness and return on investment.
---
FAQ-10 Best AI Tools for Digital Marketing-AI Marketing Automation
What is an AI marketing tool?
An AI marketing tool is a software application that uses artificial intelligence and machine learning algorithms to analyze customer data and personalize marketing efforts for increased engagement and sales.

AI marketing tools can perform a wide range of functions, including
Predictive analytics
Personalization
Chatbots
Content optimization
Image and video recognition
Which AI tool is free?
Here are some awesome AI tools that are free to use–
Copy.ai
ChatGPT
Google Analytics
Rytr
Genei.io
Hootsuite
Canva
Hotpot.ai
Lumen5.com
HubSpot CRM
IBM Watson Studio
Beautiful.ai
deep-image.ai

---
---