Best Digital Product Ideas For Generating Passive Income- Starting a business and earning money seems simple but relatively easy. Digital products can easily be created and are inexpensive as well. As they have no physical volume, there is no need for any warehouse or physical space. Just create a single product and sell its copy over and over.
If you are looking for the best source of passive income without getting enrolled in the office the whole day, then digital products are the best alternative for you. People are earning a passive income sitting at their homes even without working. There are endless digital product ideas that make it difficult for you to choose from.
To make it easy for you, we have shortlisted the top 20 digital product ideas for generating passive income; these ideas will allow you to set up your own business and earn some additional income with less investment. Before moving to digital product ideas, let us know about the digital product first.
---
What is a digital product?
Any product that is sold and created digitally is known as a digital product. It can be made, used, and forwarded digitally, unlike other physical products, which can not be solely online in any mobile phone or web browser. Most people and entrepreneurs are establishing their digital product business nowadays because of several factors and reasons.
There is no need for any upfront, storehouse, shipping management, and other inventory. Additionally, it requires some free and inexpensive tools to make digital products at home. You can easily frame them on your mobile phone, laptop, or desktop. The only expense is a fee to be given to the platform where you sell your product.
Another significant benefit of digital products is that they are passive; you are only required to make them once and then sell them again and again. If you are trying to sell a service online, then it can be tricky because it needs time, investment, and effort. At the same time, digital products can be sold to multiple customers and as many people as you want.
---
Top 20 Digital Product Ideas For Generating Passive Income 
The market is loaded with multiple types of digital products, each unique in its category. But to grow your sales, you need to choose the most demanding one. There are usually three categories of digital products, i.e., Completely passive, Semi-passive, and occasionally active. Some of these products need maintenance, while some set-it-and-forget-it types.
1 Online Course
Today is the era of learning, and everyone is looking for study material here and there on the internet. This will create the opportunity for the creators to develop digital products and sell them online for a certain amount. If you have teaching skills, you can also prepare your online course consisting of audio, videos, and notes.
Prepare high-quality study materials and post them on the study aggregators like Coursera or Udemy. To start an online course, you must have to be unique and see if there are any similar courses around or not. Convert your skills and knowledge into a passive source of income.
2 Guides or tutorials
To make digital products on guides and tutorials, you have to be specialized in a specific category. From boxing to zoology, there are vast content ideas available. Take one in which you are skilled and start making short guides and tutorials. You can provide informative guides of a particular category, like every move to knock down an opponent in boxing.
3 E-Books
fictional universe and writing comics, novels, non-fictional books, audiobooks, generals, and all other books and earning a lot of money. The most prominent example of such creators is Marvel and DC.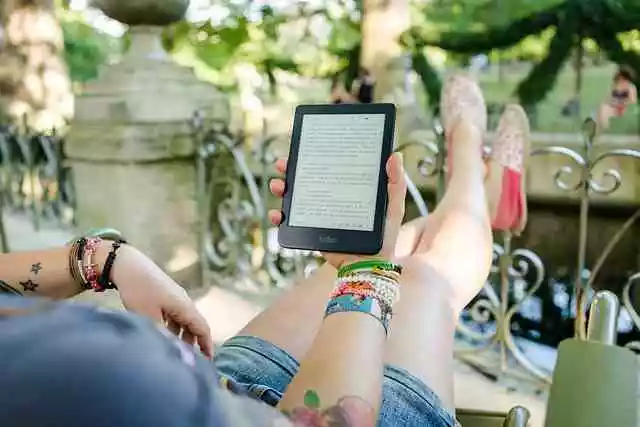 Creators can also earn money by promoting any product or service in their books as well as giving amazing discounts and vouchers of discount on high-priced products on their books to the buyers.
4 Workshops
Some people are busy and need more time to write ebooks or create online courses, and they can consider doing workshops. Just host the webinars live or record them. They can be resold and sold as many times as you want. These webinars can also be used to promote any other products. But such webinars generate semi-passive income.
That means you need to maintain the webinars from time to time and update them as per the latest rework.
5 Membership site
You can also create a membership site or a platform with a monthly subscription. Here can offer premium content to the members every month. If you are unable to create new content every month, prepare for the whole year and release it in fractions. Like if you prepare the course, release its chapters every month for your member students.
6 Templates
Those who are good at designing different templates can create templates for excel spreadsheets, social media graphics, PowerPoint presentations, printables, etc. There are multiple platforms where you can prepare these templates, like Canva and many more. To sell them, create your own website using tools like SendOwl. 
7 Printables
Create some fantastic worksheets, schedules, games, and checklists, and convert them into printable formats. They will help you to make passive income. You can sell them both individually or in a set. These are low revenue generating due to less cost, but bulk selling can jointly develop a massive amount of money. These can be prepared using Canva.
8 Scripts
Most business people and big celebrities used to get their speeches from the internet. You can become a scriptwriter and showcase your written scripts on your website. The needy one will buy these scripts from you. These scripts can be of any topic, including negotiations, speeches, sales calls, and fundraising.
9 Music
Those who are good at music and have the skills to create their tunes and sounds can use them as a source of income. Like some of the websites sell the license using their unique stocked images and clips. The usage of these stored images and clips is limited. Similarly, you can also display your tunes on your website and start making money.
10 Mobile applications
For programmers and coders, nothing is better than using their skills to make applications and earn money. Just look at the daily requirements of the public and code an application that will contribute towards making life easier. There are also some platforms where you can prepare applications without any coding knowledge.
11 B-roll footage
If you are good at filming and cinematic skills, then start making creative B-roll footage. This footage is used in TV productions and films. Also, you can upload them on youtube with commercially used music. After monetization, you will start getting payouts from Youtube. Once you have a comprehensive collection, you can also sell the whole collection.
12 Photography
You must have seen the websites that offer stocked images and photographs with a license. After getting the support, people can use them per the permit's limit. The same you can follow; all you need is an HD camera and platform to launch your photographs.
13 Extensions and Plugins
Extensions and plugins act as supportive factors to the websites. They can be integrated with websites to make them more effective and featureful. If you have prior knowledge of programming, then create your Chrome extensions or WordPress plugins and showcase them on various platforms.
14 Fonts
There are thousands of types of fonts available on the internet. But still, people are looking for something unique and extraordinary. Create custom fonts, sell them to needy people, or display them in digital libraries. Read more Digital Product Ideas For Generating Passive Income
15 Diet plans
A fitness freak or athlete needs a unique nutrition and diet plan to maintain their performance and physique. You can prepare individual diet charts and graphs for such people. Categorize your dreams based on requirements like weight gain, weight loss, strength diet, cardio plan, lean gain diet, and many more.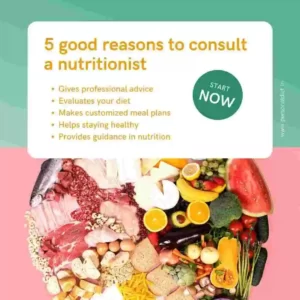 16 Architectural Blueprints
Mostly the people who are constructing their homes or any other building require a blueprint that will assist them with the whole construction and avoid mistakes. You can design blueprints of several houses, residents, schools, flats, villas, bungalows, malls, buildings, and other structures. Sell them on your website for a certain amount.
17 Presets
Presets are the predetermined positions for editing and photography. Use software like Lightroom and Photoshop to prepare attractive presets and sell them on various e-commerce platforms. Mostly the influencers and creators are looking for presets for their upcoming clips or shoots.
18 Website themes
Hiring a programmer or developer to design the theme of a website is expensive, which is why the creators are looking for unique pre-designed themes. Just prepare a few of them and display them on digital libraries and other platforms.
19 Animations and Vectors
Having good animation skills will help you to make money. Just convert your talent into attractive animations and vector images. These can be prepared using Adobe Illustrator or Canva. Sell them on various platforms for a certain amount of money.
20 Planners
You can also prepare planners, which will assist the people in planting their exercise, goals, finances, and more. Convert these planners into printable formats and sell them in your store.
---
Read Grow Money Related Articles
---
Conclusion
It is well said that digital products will never sell out. That means they will help you to make passive money without doing anything. All the above-mentioned digital product ideas are the remaining ones. Please choose any of them in which you are comfortable and start making money.
---